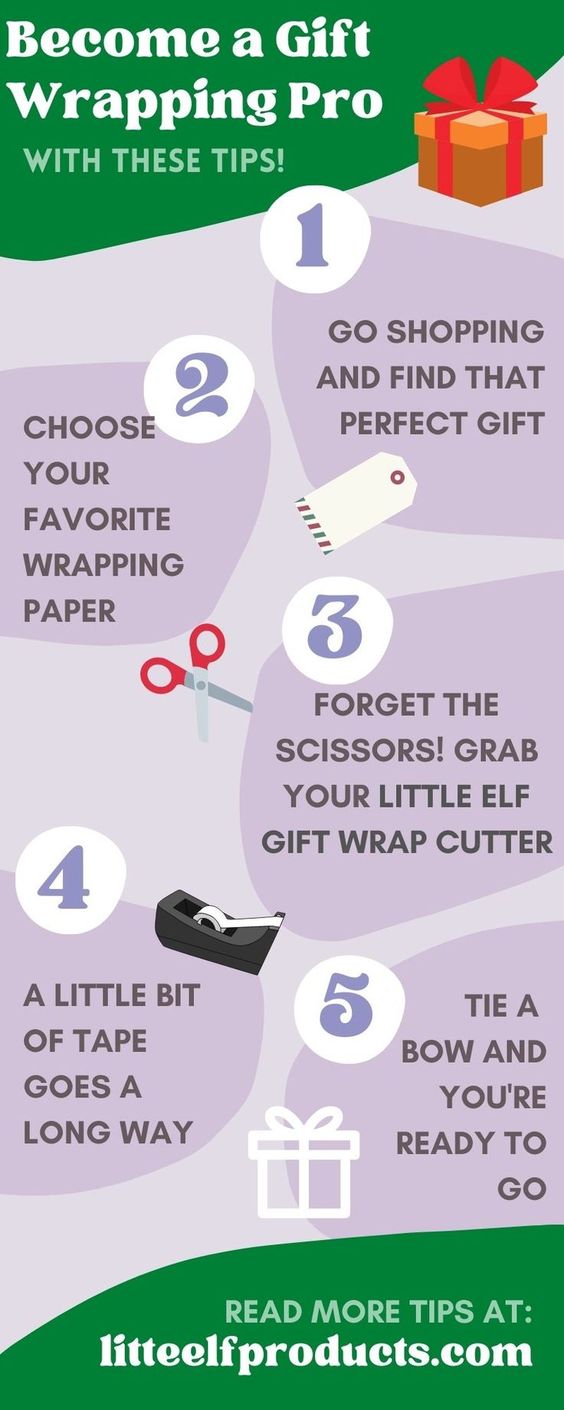 A step by step guide to become a gift wrapping pro. It's all you need to wrap the perfect gift. 
Learn the best way to use your Little ELF Gift Wrap Cutter, with just 4 easy steps!
1. Slide the Little ELF over the end of the paper roll
2. Pull paper through device opening
3. Measure the paper and slide it into the slot at the desired length
4. Gently push the Little ELF away from you for a quick, easy, perfect cut Little ELF is a patent-pending device that is the most efficient, safe, and easy tool for cutting wrapping paper. It is here to make gift wrapping safe, easy, and fun!